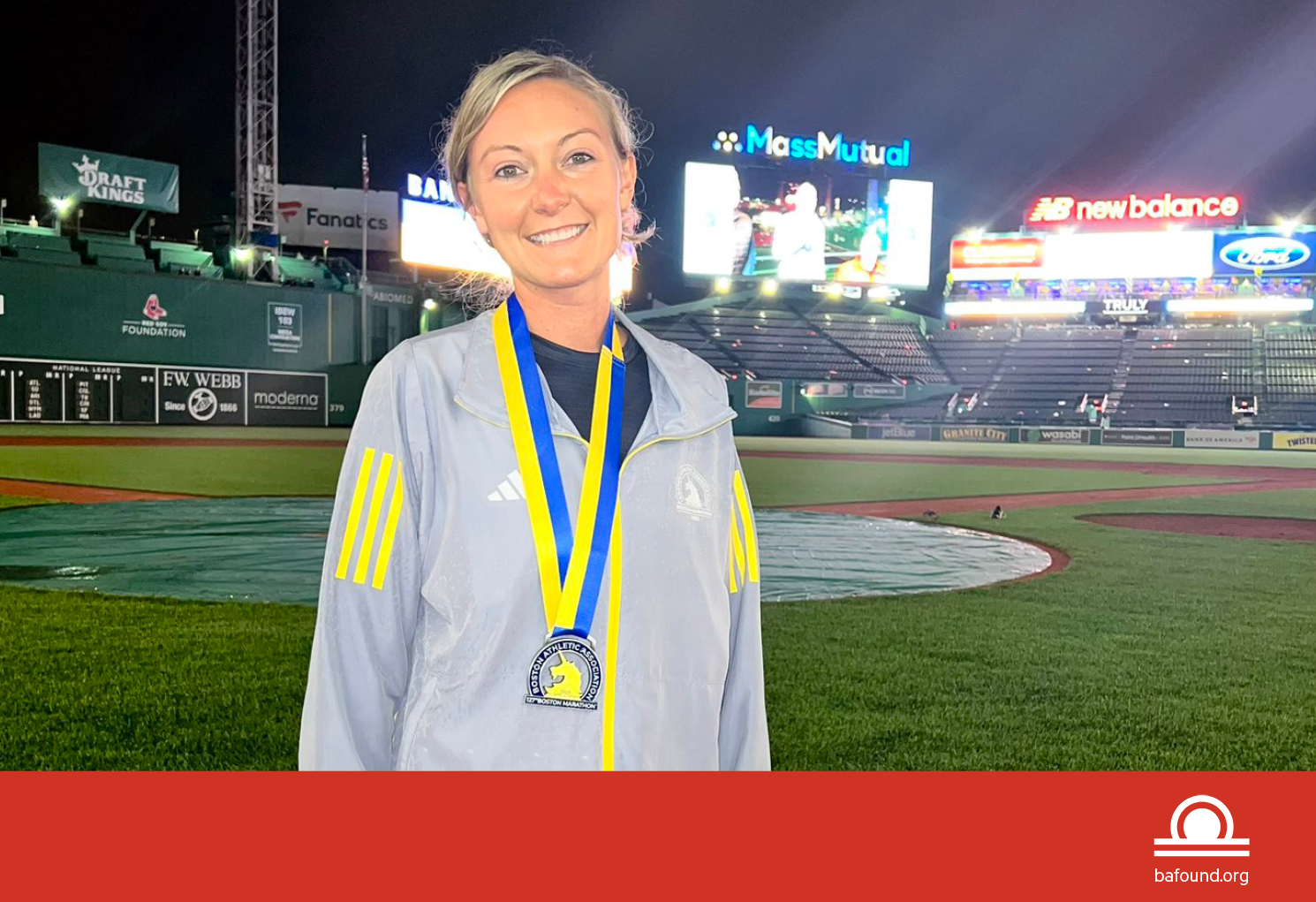 Dr. Faith Robertson, a native of Shelby, Ohio, has lived in Boston for the past nine years while attending medical school and during her residency at Massachusetts General Hospital.
In preparation for the Boston Marathon, Dr. Faith Robertson raised over $11K while spreading critical awareness of brain aneurysms. Faith and five other members of TeamBAF collectively raised over $97K to help the Brain Aneurysm Foundation continue its mission of saving and improving lives.
BAF: Tell us a little about your connection with brain aneurysms.
---
FR: As a neurosurgery resident at Massachusetts General Hospital, I regularly care for patients with unruptured and ruptured aneurysms. We team together to care for patients at one of the most vulnerable times in their lives. I've done clinical research on subarachnoid hemorrhage and have focused on developing better technology for the initial treatment of ruptured aneurysms – improving the safety and accuracy of external ventricular drain placement. With Zeta Surgical, we designed a computer vision-based frameless neuronavigation that can be used bedside to increase the safety and accuracy of catheterization.
BAF: When did you first engage with the BAF?
---
FR: I wanted to run the Boston Marathon in 2023, as it was a life goal of mine, and it was the 10-year anniversary of the Marathon Bombing. I also had been living in Boston for nine years for medical school and residency, so Boston has become a home. I came across the BAF as an opportunity to run on behalf of a charity and recalled that BAF had previously supported some of my colleagues' research. As I read more about the vision and mission of the organization, I was excited to apply and fundraise for a great cause!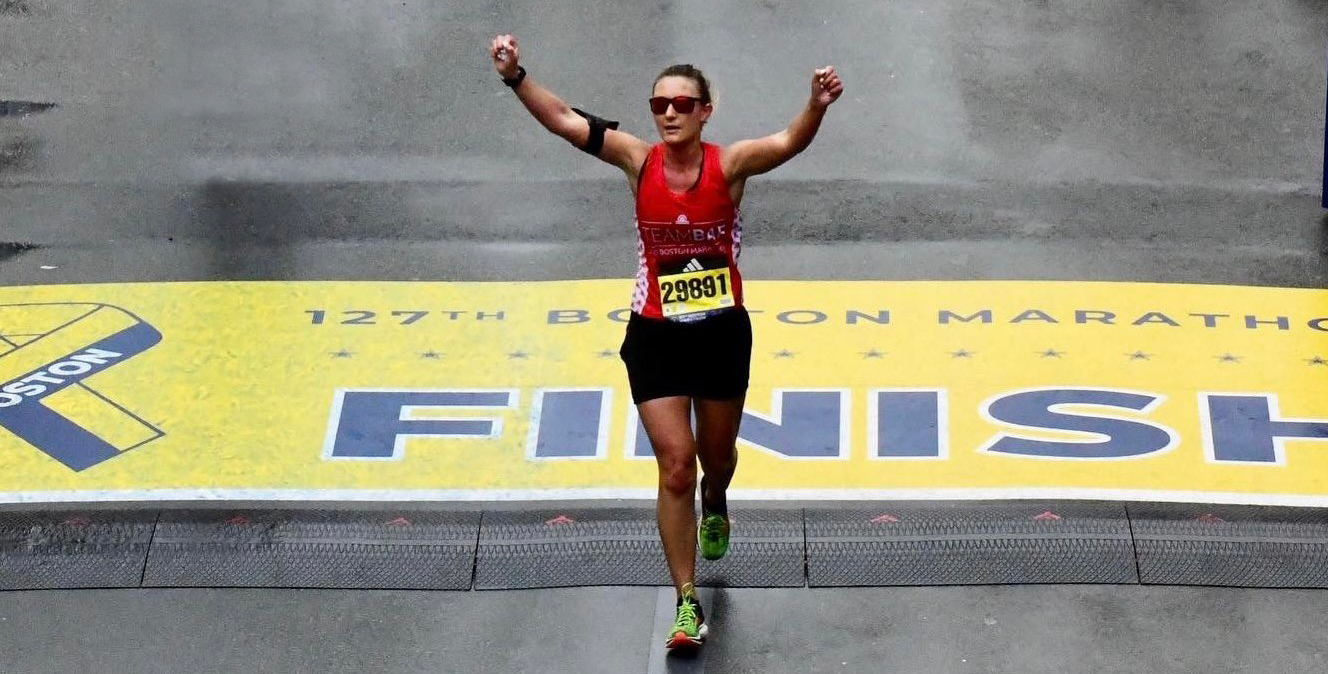 "Running continues to give me the physical and mental strength as I continue my neurosurgery training at MGH. I've run 7 marathons thus far, but no marathon is as iconic as Boston. It is a dream of mine to take that right on Hereford and left on Boylston, and I am honored to run it with the BAF team."
BAF: Why is it important for you to be an advocate and fundraise for the BAF community?
---
FR: The Brain Aneurysm Foundation works tirelessly to reduce death and disabilities caused by brain aneurysm ruptures. This vision requires both public/patient education and scientific research. We must all raise awareness and contribute to new advancements in the field to make the vision a reality.