Rehabilitation at Home
There is no question that coming home following treatment and rehabilitation for a ruptured aneurysm is uplifting and exciting. But homecoming can also pose a number of new challenges for patients and family members alike.
For patients, returning home means leaving behind the careful routines and schedules that were in place while they were in the rehabilitation facility and adjusting to life in a less structured setting. For family members, dealing with significant changes in their loved one's personality and temperament, including memory loss, confusion and poor reasoning and judgment, may prove stressful.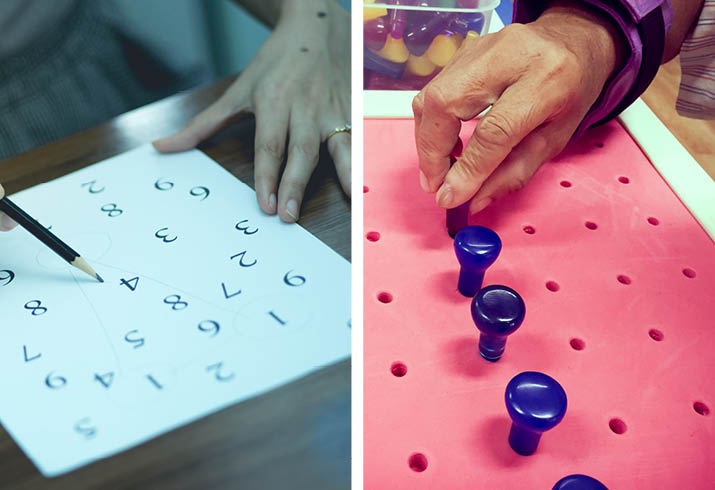 A number of adjustments can help both patients and family members:
Attending support group meetings is a way for family members to gain insights and help from others who  can share their experiences and describe the methods, routines and strategies that have helped them adapt to their loved one's "new normal."
Establishing regular household routines for all of a patient's daily activities, including meals, rest times, and therapies, can help patients maintain structure.
Allowing patients some choices and control in decision-making and noting and encouraging the skills and activities that the patient does best
Develop strategies to compensate for patients' deficits. For example, consistently using day planners or calendars, programming phones and watches with alarms, and using medication dispensers can help everyone stay on schedule and provide the patient with regular reminders and a sense of accomplishment.
Families may also need to make physical changes to their homes to ensure that their family member is returning to a safe, accessible environment. Alterations might include installing ramps in place of stairs, widening doors and installing roll-in showers.
Impact on Patients' Health
Depending on the type of treatment they underwent and whether or not their aneurysm ruptured prior to treatment, individuals who have had a brain aneurysm may experience any of several physical changes, both short-term and long-term. These include:
Physical and mental fatigue
Chronic headache or head pain (which primarily affects individuals who have had a ruptured aneurysm)
Diminished sense of smell or taste
Vision problems, including partial or complete blindness and peripheral vision deficits
Loss of balance and coordination
Arm or leg weakness
Low back pain