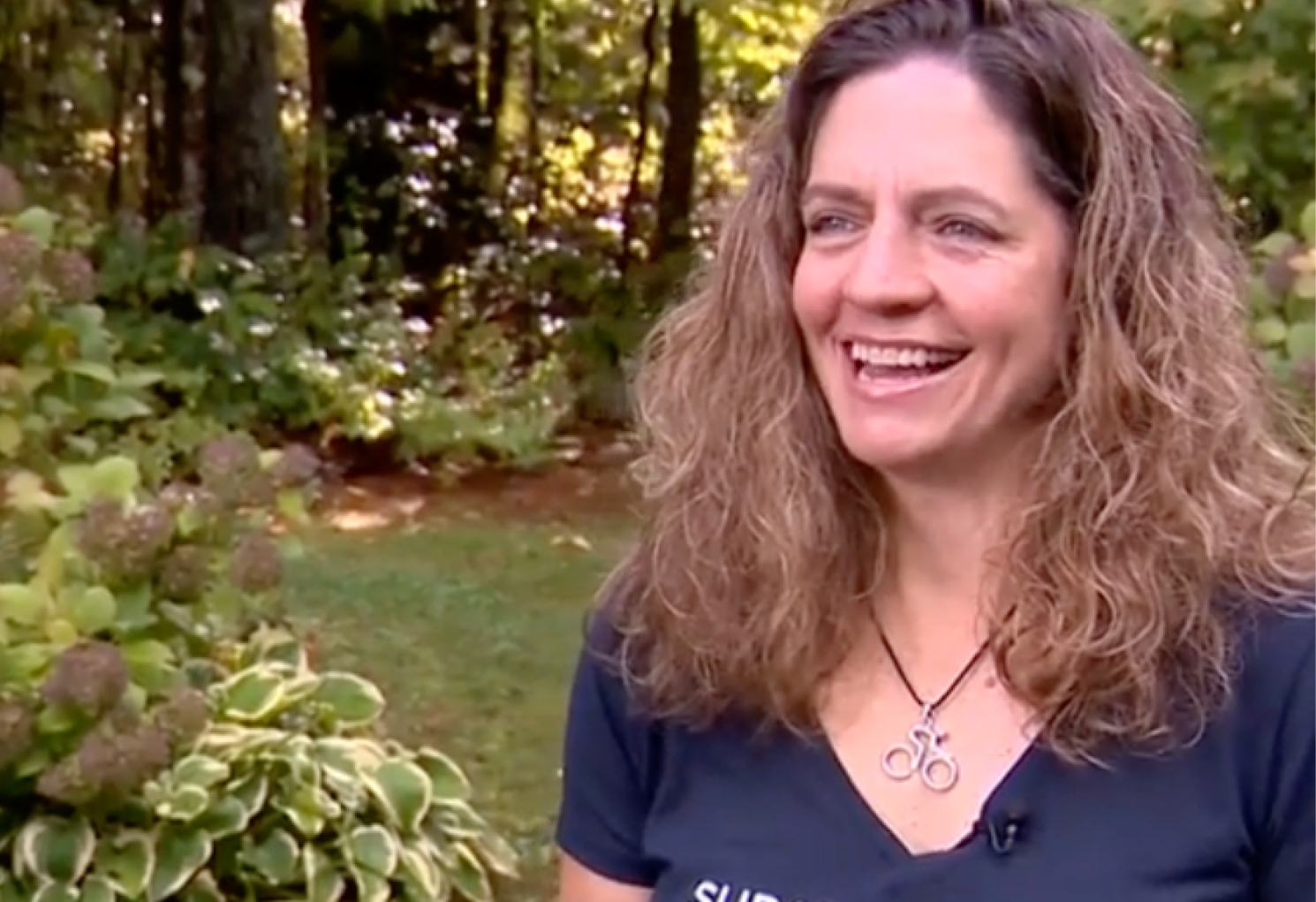 Sandy Neargarder has a lot to celebrate. To finish her first Ironman triathlon, she swam 2.4 miles, biked for 112, and then ran a full marathon.
"I'm proud of this," Neargarder said, wearing her Ironman shirt. "Best shape of my life." Getting there took about seven years. Neargarder started with a 5-K run and then learned how to swim.
With the support of a local triathlon team, she signed up for some shorter triathlon events and completed them all. "Then I said, 'You know, it's time to go for the big one,'" Neargarder said. "I really want to do a full Ironman, and the thought of it is a little intimidating."
Neargarder knew the training would push her body to the extreme.
At a regular appointment with her doctor, she mentioned lightheadedness sometimes after she exercised.
He scheduled a CAT scan as a precaution, but soon after it was done, Neargarder's phone rang.