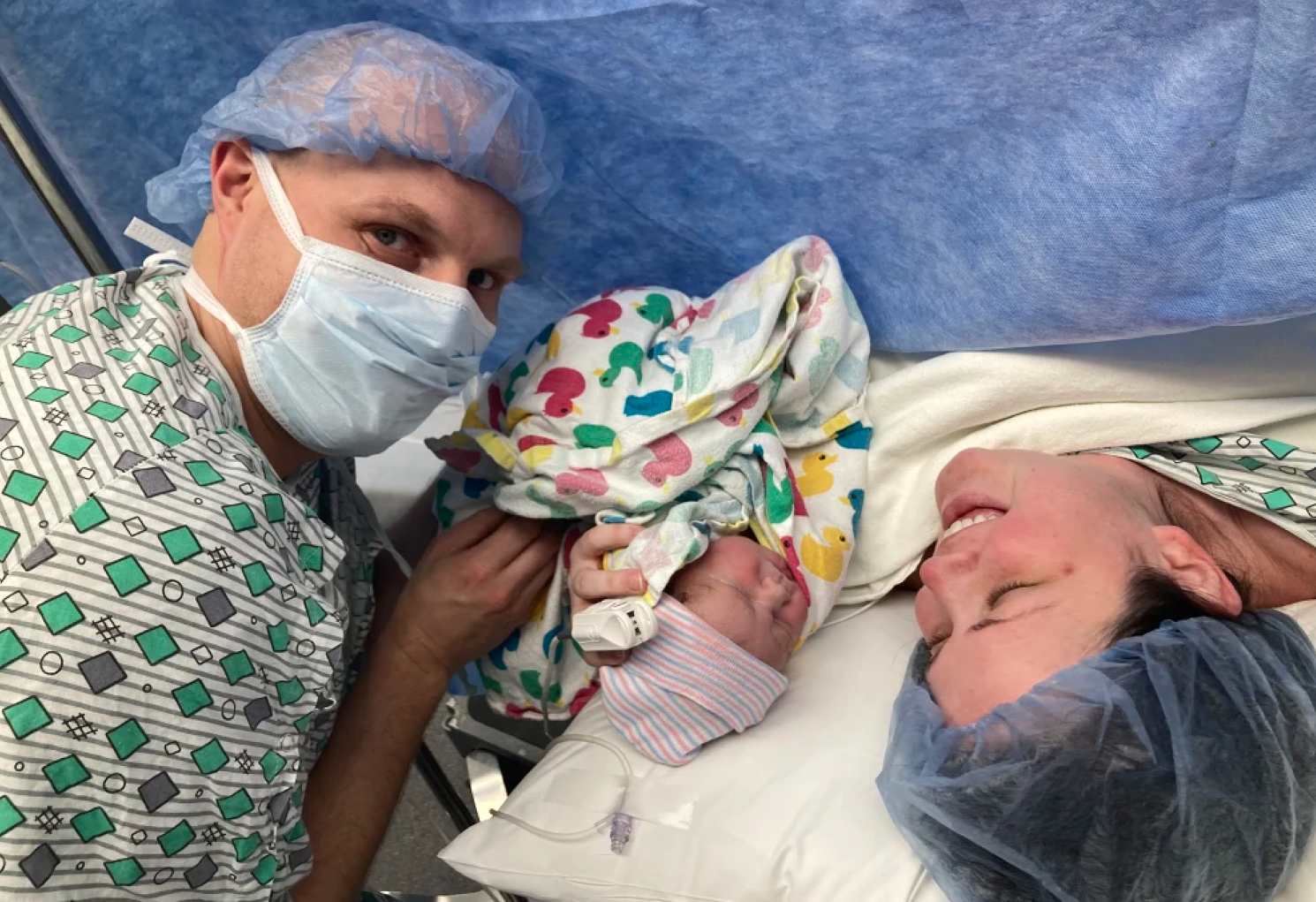 For about a month during her pregnancy with her third child in 2020, Mallory Wehage experienced intense headaches and struggled to get out of bed.
"They were really like a searing painful headache that was always in the same spot of my head. It was behind my ear, to the back of my neck," Wehage, 35, of Avon Lake, Ohio, told TODAY. "It was constantly in that same spot."
Her OB-GYN sent her to a neurologist to undergo an MRI to make sure everything was OK. At the time, she was 22 weeks pregnant. She felt shocked when the doctor informed her of the results: She had a "giant brain aneurysm," or a bulging blood vessel in the brain, and she needed to go to Cleveland Clinic for care.