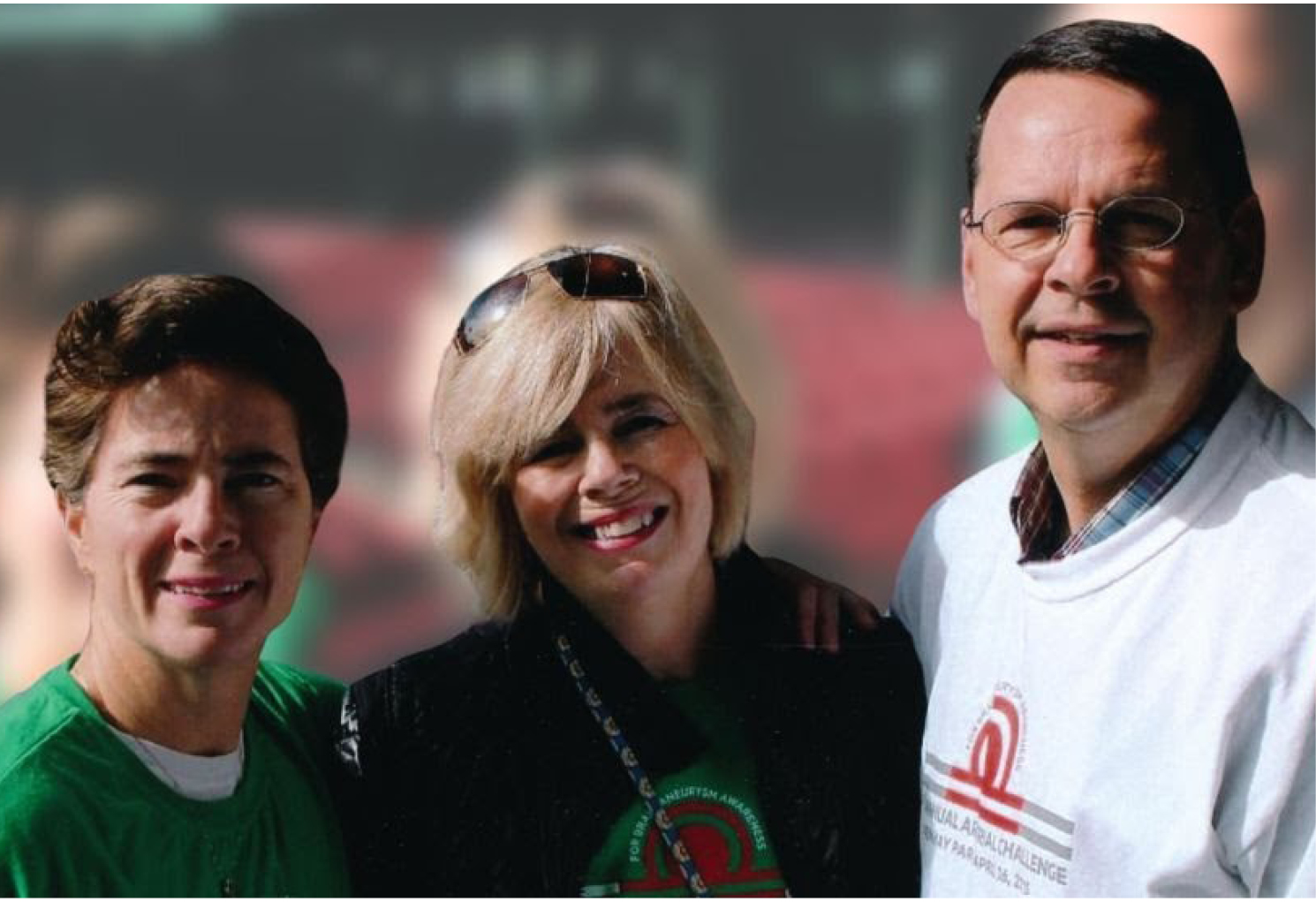 It is hard to imagine that it has been 28 years since BAF co-founders Christopher Ogilvy, MD, and Deidre Buckley, NP answered the call for help from one of their patients to create a non-profit around brain aneurysms. Can you believe they are still involved to this day? In this video, you will hear them reflect on the past, share their highlights, and learn about their hopes for the future of BAF.
Due to the generous caring spirit of these co-founders, along with many volunteers and now dedicated staff, the Brain Aneurysm Foundation has become the globally recognized leader in brain aneurysm awareness, education, support, advocacy, and research funding. Despite years of progress, there is still more work to be done. More awareness is needed to educate and alleviate fear.
Listen to their reflections and help us spread awareness and educate the public on this treatable disease.