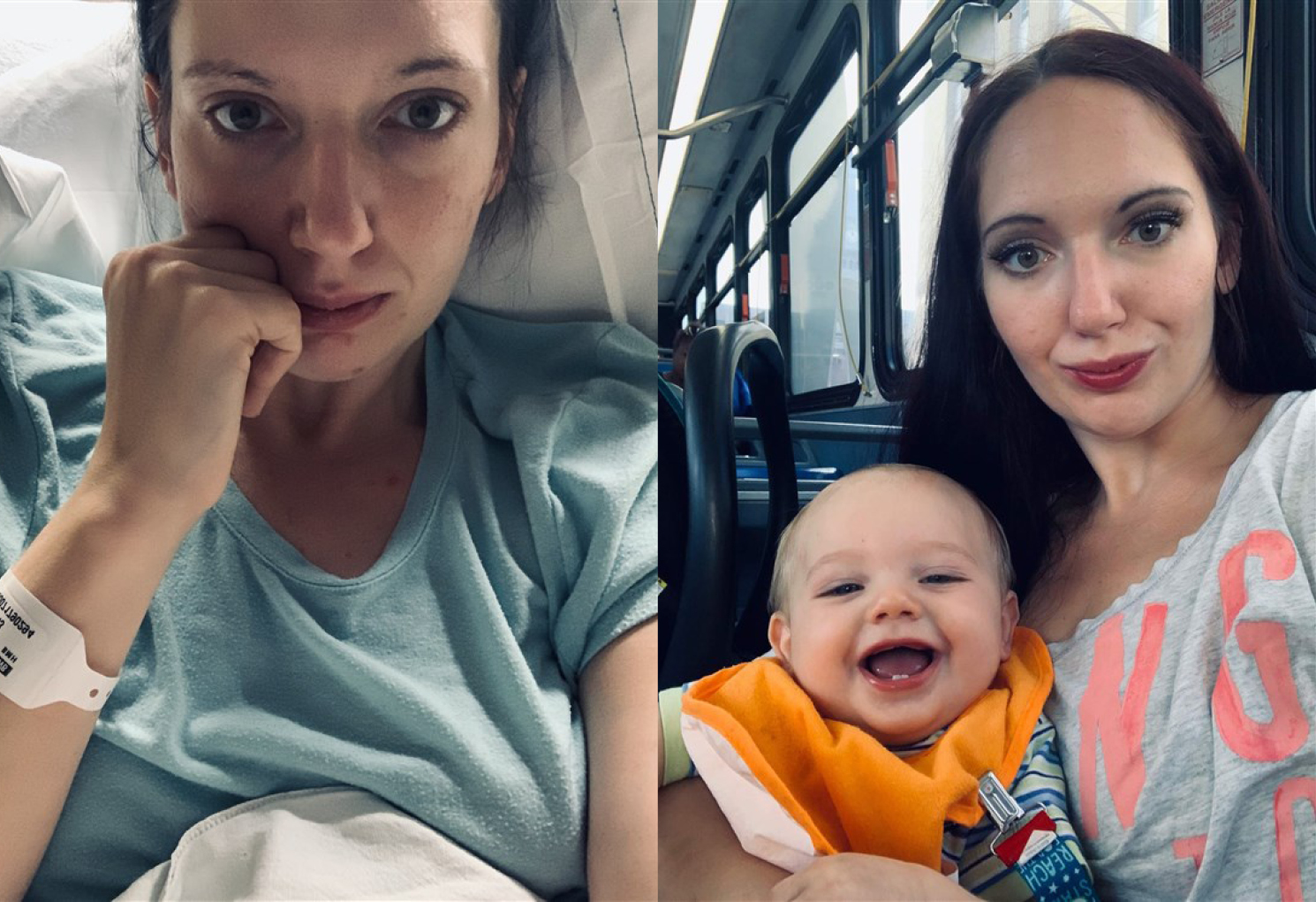 Rebecca Reich still remembers the piercing headache that struck out of nowhere and made her feel like she was going to die.
An aneurysm had just burst in her brain causing life-threatening bleeding, but she wouldn't know it for hours despite being rushed to urgent care. Doctors there looked her over and told her it was just a migraine, so she went home.
But that night, Reich came so close to death that a priest prayed by her side.
Looking back at the ordeal four months later, the 29-year-old single mother feels lucky to still be here for her young son.
"I'm just grateful to be alive because a lot of people in my situation don't make it out," Reich, who lives in Buffalo, New York, told TODAY. "It was just a horrible scary experience that I wouldn't wish on anybody.