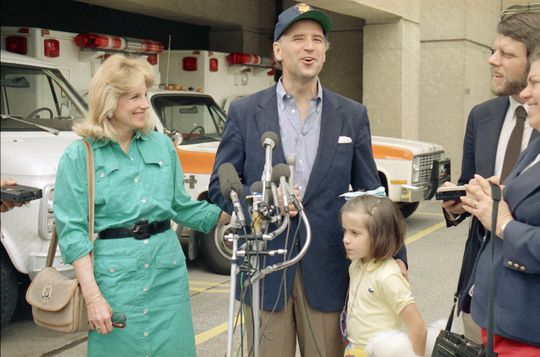 In early 1988, Joe Biden was devastated.
The then-Delaware senator had bowed out of the 1988 presidential race after questions were raised about the lack of attribution of quotes he used in a speech. Biden feared the scandal would tarnish his reputation, that people would consider him a cheat.
He was having regular headaches, requiring him to carry around a big bottle of Tylenol. He was also feeling pain in his neck.
And as chairman of the Judiciary Committee, Biden had recently overseen the contentious confirmation hearing for Robert Bork, followed by hearings for Anthony Kennedy.
In February of 1988, he suffered two life-threatening brain aneurysms. Biden has said the experience shaped him into the "kind of man I want to be."