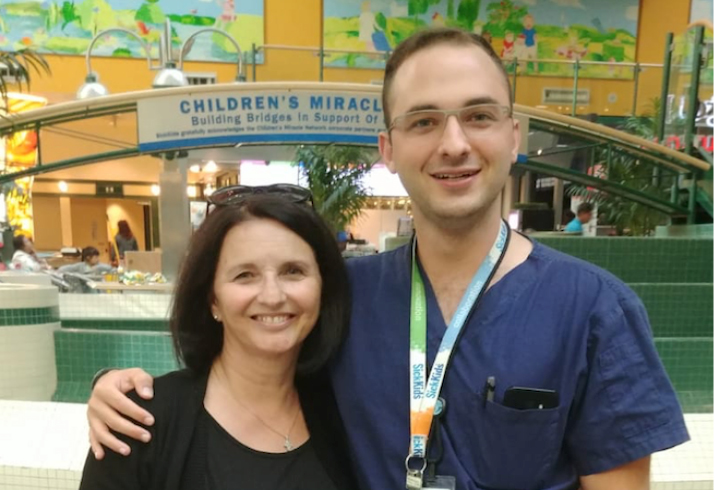 Chris is a neurological resident at the University of Toronto, as well as a PhD candidate in the Surgeon-Scientist Train Program. He is receiving the Ellie Helton Chair of Research for $35,000. The purpose of his research project is to improve understanding of how a new device functions to treat aneurysms. The device, called a flow-diverting stent, secures an aneurysm. He will be using a device called optical coherence tomography, which uses the highest resolution imaging available to examine the stent, blood vessel, and aneurysm after treatment in real-time. His research will help correlate the degree of aneurysm neck healing (and thus successful treatment) with the anatomical aneurysmal features. This will help doctors understand the differing implications and effects of varying aneurysms.
In his free time, Chris loves to spend as much time with friends and family as possible. He also enjoys traveling with his girlfriend, Samantha. They recently went to Thailand! He also loves to play and watch sports. His favorite sports are soccer and football.
We wish Chris the best of luck in his research and his work on his PhD. We hope he is able to shed light on the nature of brain aneurysms, and ultimately improve treatment methods.