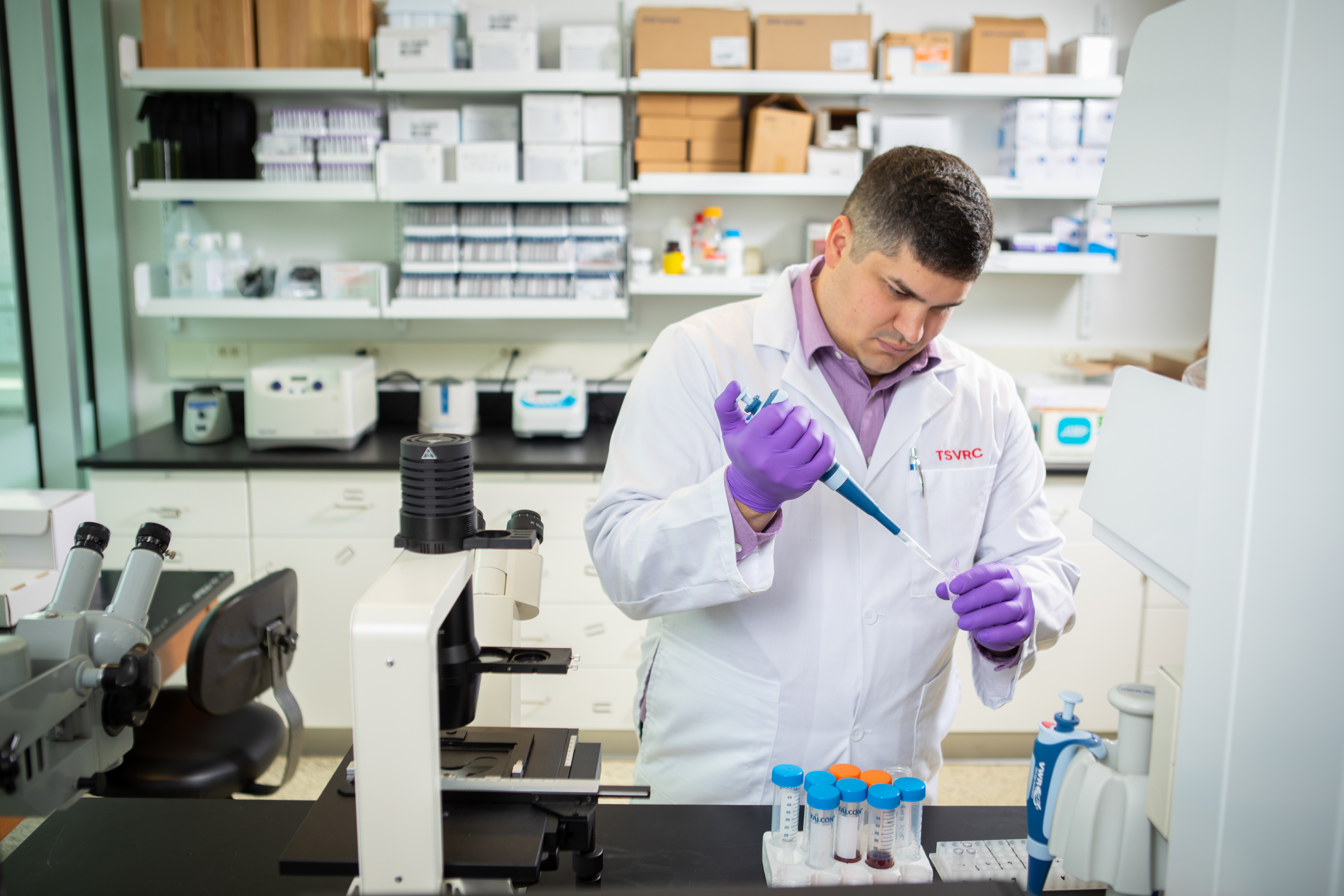 Dr. Vincent Tutino is a Research Assistant Professor in the Departments of Neurosurgery, Pathology and Anatomical Sciences, and Biomedical Engineering at the University at Buffalo in Buffalo, NY. He received his BS in Chemistry from St. John Fisher College in Rochester, NY and his MS and PHD in Biomedical Engineering from the University at Buffalo. In 2016, Dr. Tutino co-founded Neurovascular Diagnostics, Inc., where he currently acts as President and CEO. The startup biotechnology company is working to develop a blood test to identify people who are harboring unruptured brain aneurysms.
Vincent Tutino is the recipient of the Carol W. Harvey Chair of Research for $25,000 and the Ryuta Sanui Chair of Research for $20,000. This will fund studies looking into biological signatures in circulating immune cells that correlate with rupture-prone brain aneurysms. Ultimately, this research could help neurosurgeons determine which unruptured aneurysms require treatment. This, project is a continuation of his past BAF-funded studies, in which they have identified a panel of genes in the blood of individuals that have brain aneurysms. In this project they are working to identify molecular markers in the expression of circulating neutrophils that are associated with rupture-prone aneurysms. The idea is to merge this with their research-use-only prototype aneurysm diagnostic in order to create a "one stop shop" for aneurysm diagnosis and risk assessment before any imaging is done. They hope to prove the feasibility of determining the risk of aneurysm rupture using a gene panel on a clinically relevant testbed. This is the first step toward creating a more sophisticated diagnostic/prognostic test that can be used in larger clinical trials.
In his spare time Vincent enjoys spending time with his wife and dog, cooking, playing music, reading and enjoying the Finger Lakes in upstate NY.
Good luck to Vincent in his research!