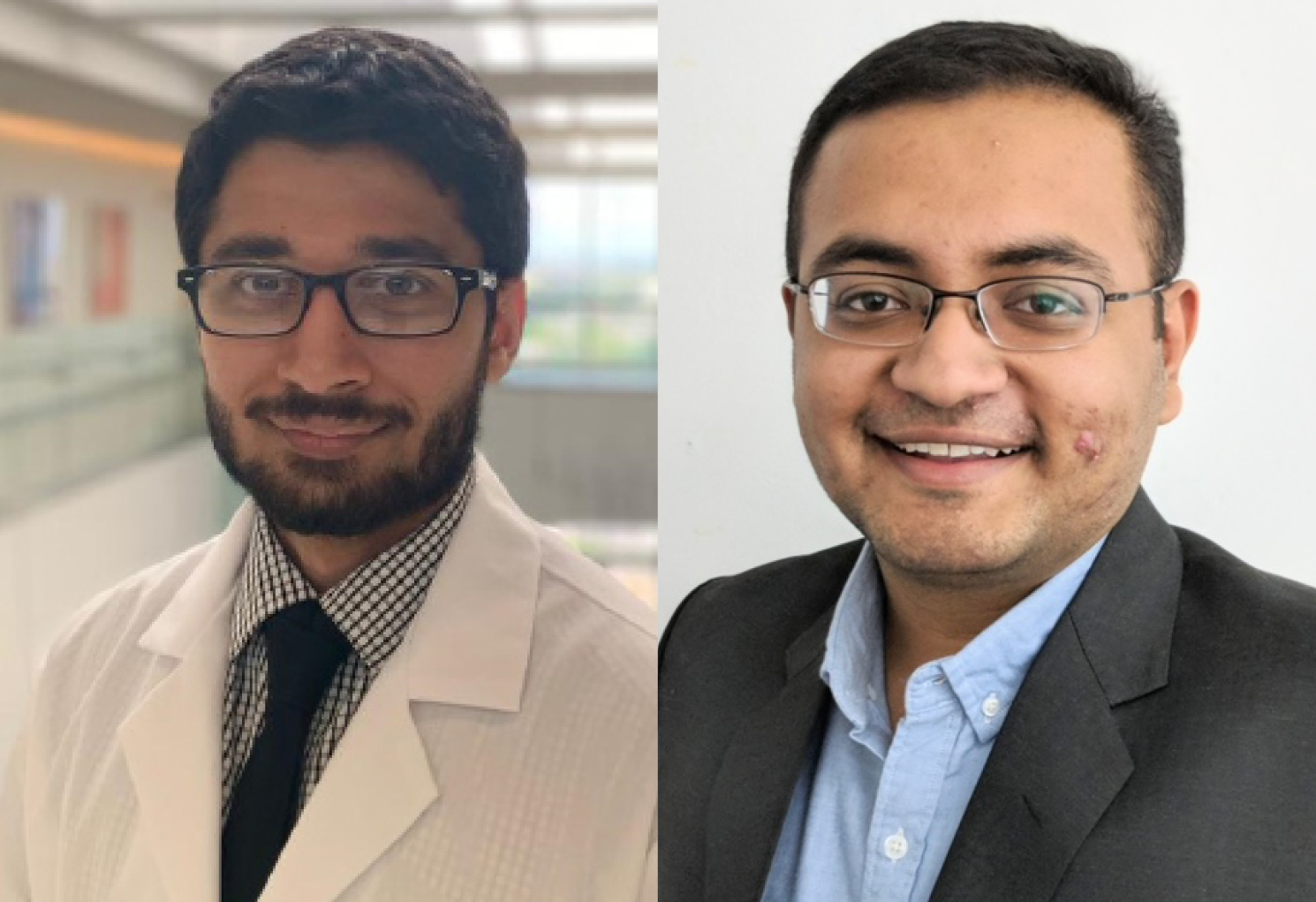 Dr. Tatsat Patel is a Post-Doctoral research associate at the University at Buffalo's Canon Stroke and Vascular Research Center in Buffalo, NY. During his Ph.D., Dr. Patel's research has focused on developing radiographic and histopathological biomarkers for managing acute ischemic stroke and intracranial aneurysms. 
Sricharan Veeturi (Sri) is a Ph.D. candidate in the Department of Mechanical and Aerospace Engineering at the University at Buffalo in Buffalo, NY.  He is currently working at the Canon Stroke and Vascular Research Center in downtown Buffalo in the lab of Dr. Vincent Tutino. 
Sri's grandfather passed away when he was very young due to a subarachnoid hemorrhage. This premature death of someone close to Sri motivated him to know more about this through his graduate life. Since then, Sri has had many interactions with people who know someone affected by an aneurysm and are interested in knowing more about his work. This motivates Sri to push the known boundaries of aneurysm research further.
The purpose of their project is to identify aneurysms at risk of rupture, with non-invasive and cost-effective tools, towards developing commercial diagnostics for patient monitoring during follow-ups and watchful waiting.
Dr. Tatsat and Sricharan Veeturi  are the recipients of the Taylor J. Richelson, Carol W. Harvey, Elizabeth Ann Irwin  Chair of Research for $50,000