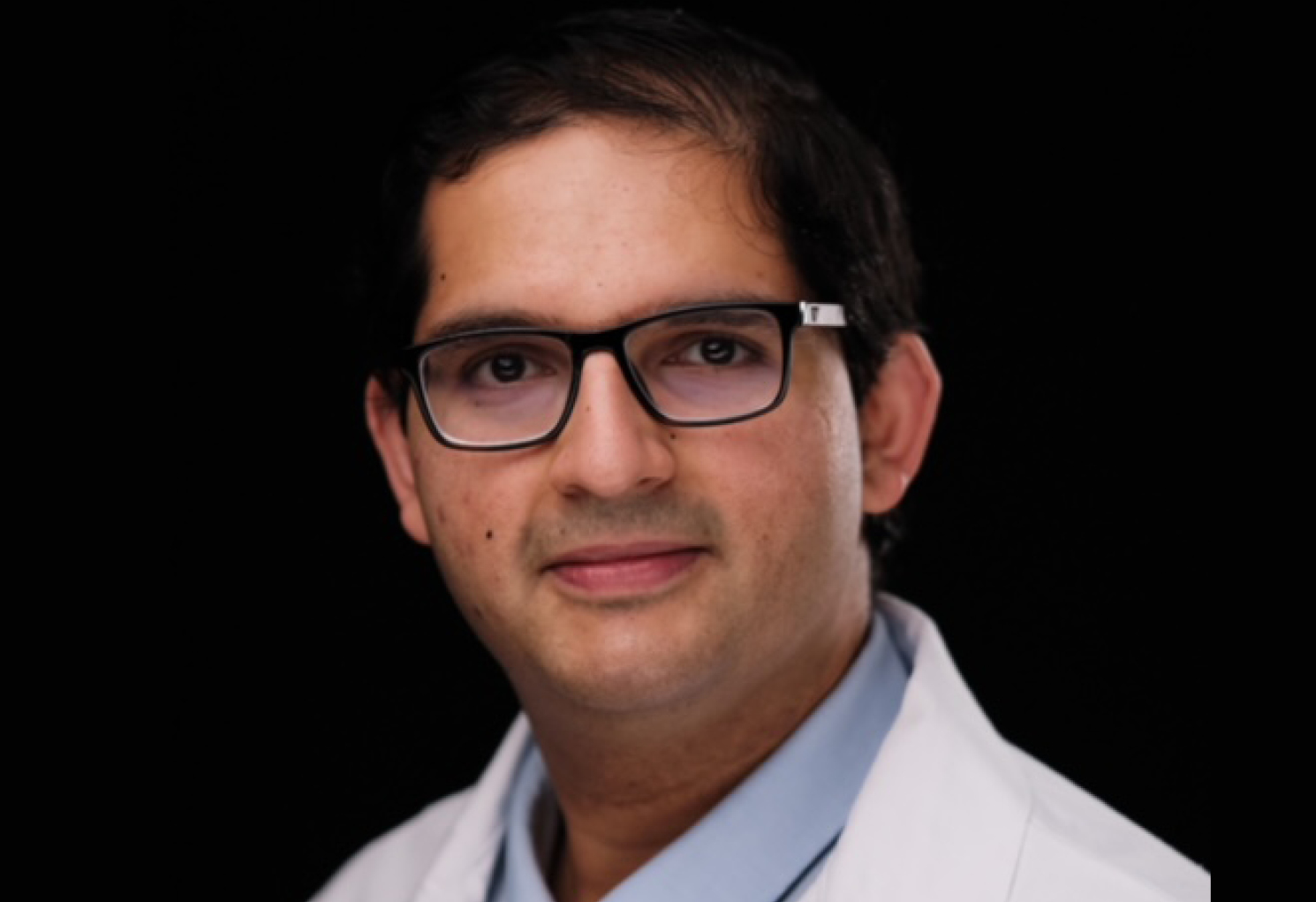 Ananth K. Vellimana, MD is originally from Trivandrum, India. He completed medical school at the All India Institute of Medical Sciences in New Delhi, India, and subsequently moved to the US. Dr. Vellimana subsequently completed neurosurgery residency and endovascular neurosurgery fellowship at WashU, and a cerebrovascular/skull base surgery fellowship at the University of Washington, Seattle.  He is now an Assistant Professor of Neurological Surgery at WashU. 
Among various cerebrovascular diseases, patients with subarachnoid hemorrhage (SAH) from a ruptured aneurysm have significant long-term neurological sequelae, and nearly half of them are unable to return to work. This represents a large patient population that is relatively young and 'disabled'. As a vascular neurosurgeon, Dr. Vellimana feels that there is a critical need to develop a better understanding of the secondary injurious processes that happen in the brain after SAH and lead to this poor outcome and utilize this knowledge to develop better therapeutic strategies. 
Through the research proposed in this grant, he hopes to improve his understanding of the source of immune cells that contribute to inflammatory processes that cause secondary brain injury in patients who have experienced subarachnoid hemorrhage (SAH) from a ruptured aneurysm. 
Ananth K. Vellimana is the recipient of the Debbie Feiger Chair of Research for $30,000.