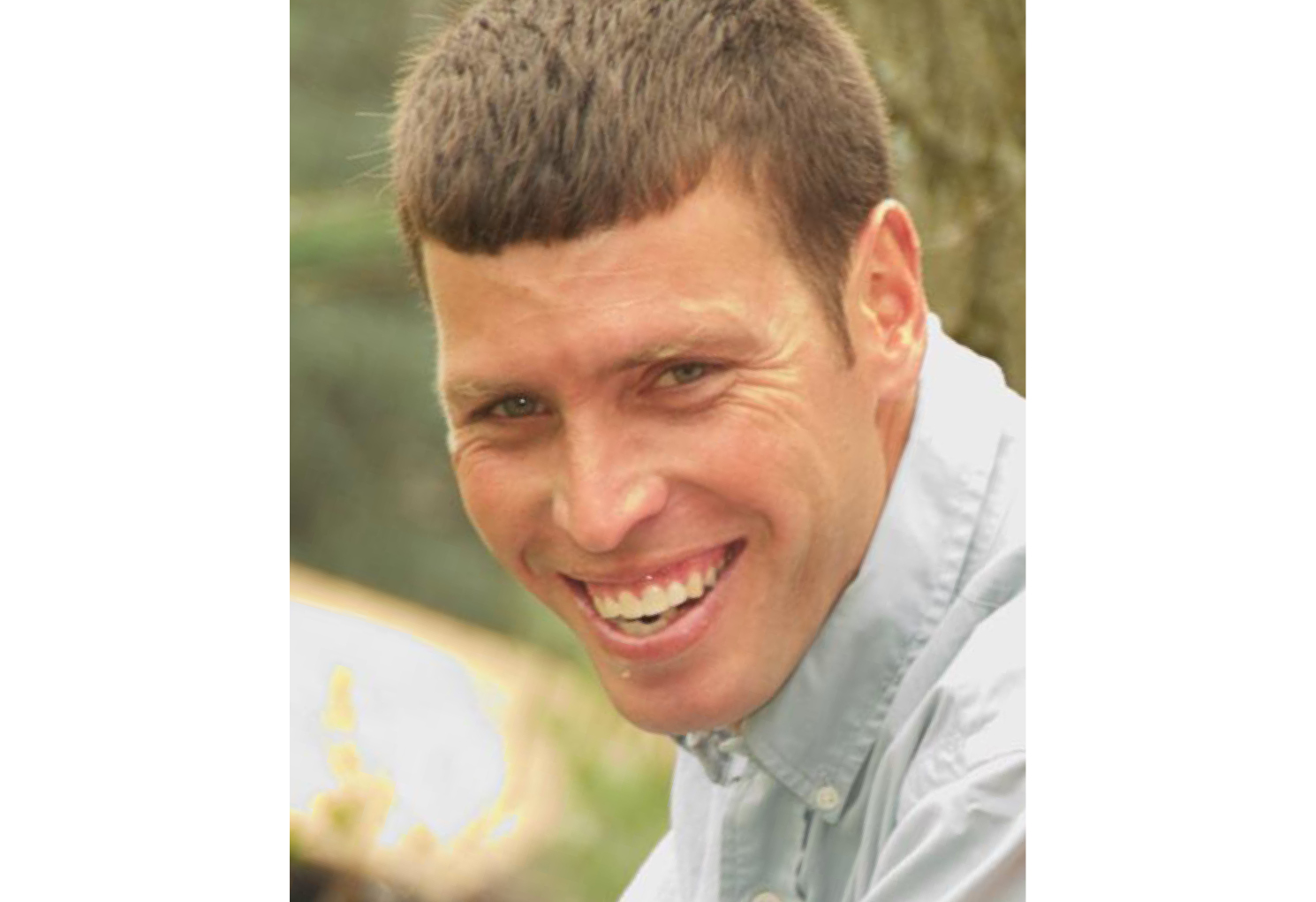 Fight like Frank is more than just a phrase that sums up the life of Francis Gessler and the many obstacles that he overcame during his 30 years, it is a way of life. Frank was a fighter from the moment he was born. 7 weeks premature with a small chance of survival, Frank proved from the beginning he was not going to let anyone tell him how to be or what he could accomplish. At a young age, Frank was diagnosed with a speech impediment presenting him with challenges as a young child. Later diagnosed with CMT, a rare crippling bone disease affecting your hands and feet, again not letting this slow him down, as he continued to play any hockey game presented and never once complaining about any pain.
Besides being an avid hockey fan and player, Frank was very passionate about Fishing. Whether marlin fishing or flounder pounding Frank never missed a chance to be out on a boat with a rod and reel. Frank and his family grew up spending summers fishing out of Indian River Delaware on the family boat, 'The Boys Toy'. Over the years, Frank built a reputation for being one of the better fishermen in the area. There were long days where he would spend 60 miles offshore fishing for tuna and marlin then turn around and spend all night in the inlet fishing for striped bass. His love of the sea led him to attend the SUNY Maritime College. At SUNY Maritime he gained the knowledge and skill set to save himself as well as the lives of 6 other men after a 80 mile voyage off the coast in the boat, The Chief. In September 2006, The Chief hit a large object and sank within 2 minutes. After the boat sank, the 7 men aboard spent the next 48 hours in a 4 man life raft with minimal water, no food, and extreme weather conditions. Franks positive attitude, survival skills, and determination to fight were key factors for their safe return home. Frank was engaged to his now wife, Christine and would not let her down; he told her he would be home, he didn't say that he would be a little late though.
Since being lost at sea, Frank had multiple brushes with death, such as his truck being swept away in a river or nearly being struck by lightning while running a paving machine at work. He downplayed the near death situations as if they were normal. Besides near death experiences, he also defied other tests of strength. During his time at SUNY Maritime College while playing the sport he loved most, hockey, he was hit in the groin area with puck. Nine years later, Frank and his wife Christine welcomed a baby boy, Lucas. The day Lucas was born was the proudest moment of his life. In the 9 short months Frank had with Lucas; Lucas went everywhere him. They went fishing together, Flyers and Phillies games, the beach, and even the Kenny Chesney concert. He was just happy to be a father.
Those who had the chance to get to know Frank, whether in the construction world, fishing world or friends and classmates, knew that Frank was a unique and compassionate person with a passion for life. Even when nothing came easy for Frank, he would find humor in a frightening situation and could make you feel better when you were worried about him. The smile on his face and his playful humor could bring light to anyone, even on their darkest days. He was always wanted to make others feel good, either by making them laugh or lending a hand if they needed anything. He was the one that would shovel out a stranger's car in 3 feet of snow or change a tire in the middle of the night. Frank had a heart of gold and would give the shirt off his back to anyone in need. He treated every person the same, regardless of their race, gender, age, or social status.
On September 11, 2011 Frank suffered a Brain Aneurysm while playing at a club hockey game. Frank went into cardiac arrest at the time of the rupture, and went into a coma that he would never come out of. His family and friends sat around Jefferson hospital for a week praying for a miracle to occur. As the week carried on, Frank's condition was rapidly declining, and there was no chance for a recovery. Through a program called, The Gift of Life, we learned that Frank could save other people through organ donation. We asked ourselves "What would Frank want?" The choice was clear as he would want to give his organs to others in need of his stamina and fighter spirit. After this decision, we were told to hurry over the look out the window, where we were amazed to see the largest and most clear double rainbow that any of us had ever seen stretching over center city Philadelphia. What was even more amazing was the fact that it had not rained at all that day, and there were hardly any clouds in the sky at the time. Rainbows have grown to be a large sign of hope for our family, as nearly 5 years prior to that day we were greeted by another rainbow as a symbol of hope. While Frank was lost out at sea we received a call from the admiral of the United State Navy stating that they searched all day and night and did not find a single piece of debris, and the possibility of a rescue was becoming more and more unlikely. Our family is extremely faithful and never lost hope during Frank's adventure at sea. We quietly said a prayer and asked for some sign that Frank was ok, and minutes later a huge rainbow stretched over the sky. This was a sign that Frank was ok, and would be coming home, and sure enough Frank was found that day. Seeing another rainbow stretched over Philadelphia was another sign from Frank; however, this time he was smiling down on us reaffirming the decision that we made was the right one, and the one that Frank would want.  Frank started his life fighting to live, and ended his life fighting so that others may live.
Through all of this, we were able to meet so many incredible people and learn their stories. In May of 2013, Christine and family friend, Karly, spent the day with the Brain Aneurysm Foundation on Capitol Hill, lobbying for Brain Aneurysm Awareness. Although Frank donated his organs to the Gift of Life Foundation, and we were able to connect with them through the process, our real focus was on the BAF. We were blessed to spend the day with Christine Buckley and a few others, who left a strong mark on Christine and Karly's hearts. Years passed, the Fight Like Frank Foundation grew, annual events to celebrate Frank's life continued, money was raised and given to various local charities and Karly and Christine continued to attend Lobby Day. Fight Like Frank is looking forward to continuing their relationship with the Brain Aneurysm Foundation.