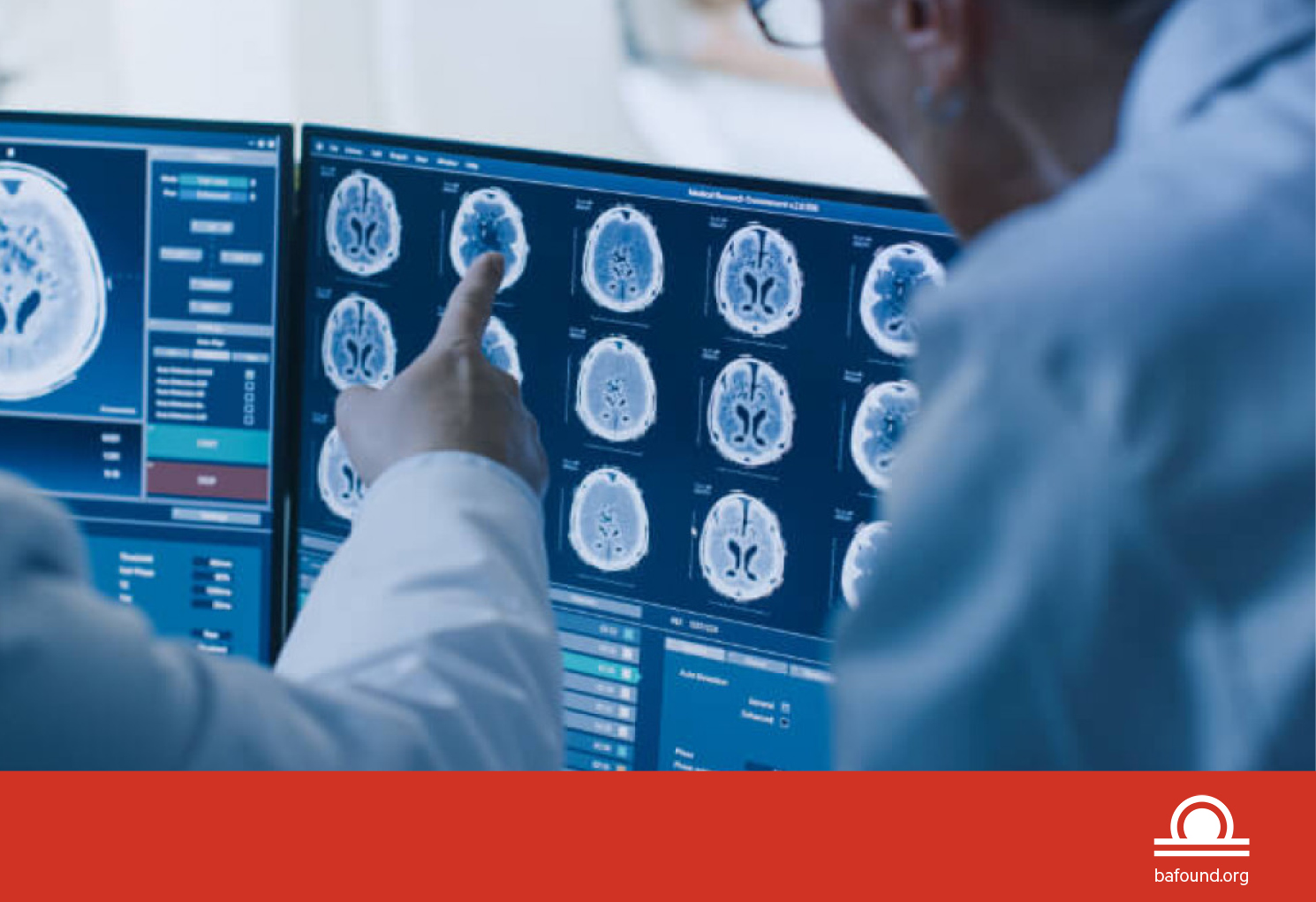 Brain aneurysm research matters because there's still a lot about brain aneurysms that we don't know. Finding the answers to the unknowns will help detect and stop brain aneurysms before they rupture. In return, this will help save lives. 
The problem is that research is expensive, and brain aneurysm research needs more funds. Because of this, lifesaving knowledge or new treatments are either delayed or never happen. We need to advocate for more federal funding to get the money that will help researchers make lifesaving advances in brain aneurysm treatment and detection.
What is The Current State of Brain Aneurysm Research Funding?
The federal government currently only funds approximately $2.08 per year per person affected by a brain aneurysm. This is only about $13.9M for the 6.7 million people impacted. This is just not enough! 
WE DO NOT support taking NIH research funds from other diseases. However, when comparing diseases of similar prevalence, you can clearly see the imbalance in funding based on data from 2021: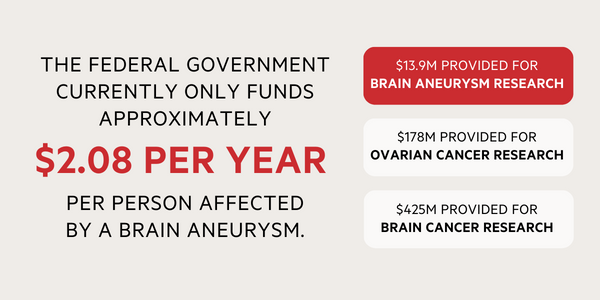 Act Now and Save Lives in Just a Few Minutes!
The Brain Aneurysm Foundation community was on Capitol Hill rallying the cry for support of Ellie's Law on March 23, 2023. There were 100 meetings with members of Congress by over 75 advocates from 25 states.
YOU can also help TODAY in just a few clicks through our Phone2Action platform.
The more voices we have, the better the chances we can get Ellie's Law passed.
➡️ Click here: Phone2Action
What is Phone2Action?
Phone2Action is a quick and easy way to help us to gain more support for Ellie's Law. The app will automatically reach out to your congressperson. All you need to do is fill out a few details and then hit send.  
From the link above, please type in your full name, address, zip, phone number, and email and hit send! See below.
Why is Ellie's Law So Important?
Increased funding for brain aneurysm research is the key to finding effective treatments, interventions, and ways to prevent aneurysms from developing. Ellie's Law would authorize an additional $10 million each fiscal year for five years for the National Institute of Neurological Disorders and Stroke (NINDS) to conduct or support further comprehensive research on unruptured intracranial aneurysms, studying a broader patient population diversified by age, sex, and race.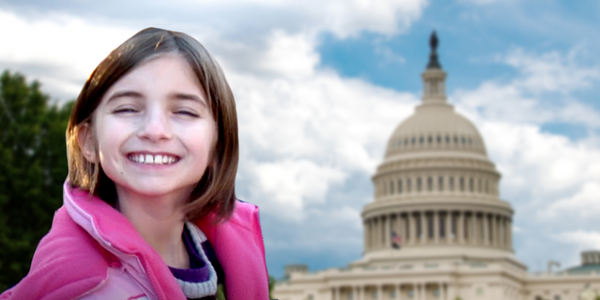 Ellie's Law honors five women who passed away as a result of a brain aneurysm: 14-year-old Ellie Helton; WABC Eyewitness News reporter Lisa Colagrossi; 25-year-old Kristen Shafer Englert, a devoted wife, and mother; Teresa Anne Lawrence, devoted mother of three and 27-year-old and Jennifer Sedney who passed away on Christmas Day in 2013. Their loving families, like so many others, have now dedicated themselves to advocating for more research funding for brain aneurysms to prevent these tragedies from occurring. 
What Are Some Current Brain Aneurysm Facts?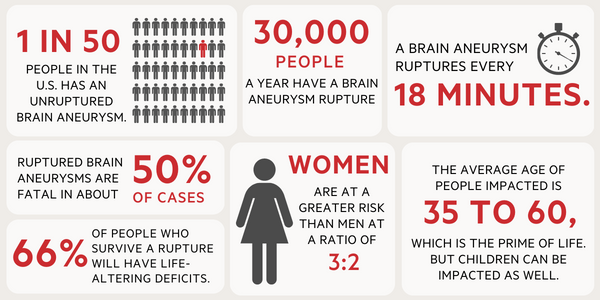 It is important to remember that brain aneurysms are treatable.
Make your voice heard and help save a life!