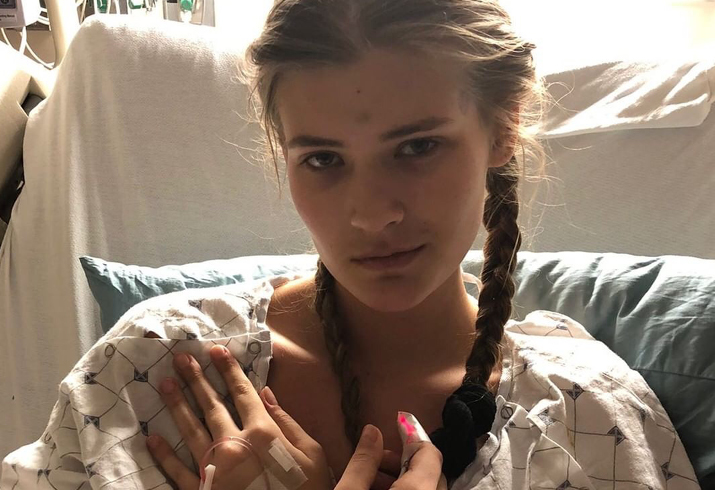 In the early hours of November 13th, 2018, I felt dizzy and weak so I laid down unaware that anything critical was happening. As I turned to grab my phone, my hand did not reach it. I tried to scream for help, but no sound would come out. After what seemed like an eternity, I screamed and my roommate, who is an RN, came in and quickly figured out I had a stroke… but why?
After a CT scan, they had informed me that I also had a brain aneurysm, but they were not sure of the cause until more tests were run. Doctors discovered that I had an arteriovenous malformation (AVM) that ruptured. I had lost my ability to speak, walk, read, and write.
On November 21, 2018, I successfully had a craniotomy which removed the AVM. My stay at University of Cincinnati Medical Center consisted of three weeks in the Neurology Intensive Care Unit. After that, I entered rehab in which I relearned the basics of everyday life.
At age 21, I never knew what an aneurysm was, nor the potential signs and symptoms. I have been very passionate about advocating for those who have had a brain injury like mine and try to increase awareness about this subject to other young adults like me and educate the public that young adults are affected by brain aneurysms, too.