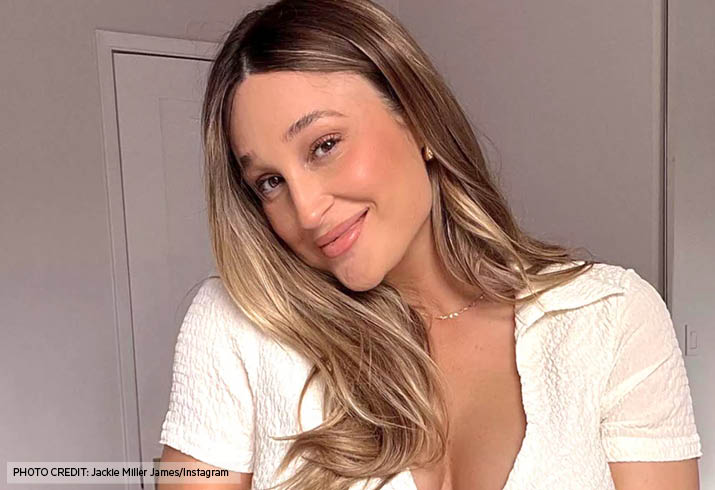 Lifestyle and beauty influencer Jackie Miller James is in a medically induced coma after she suffered a ruptured aneurysm — just one week before she was due to give birth to a baby girl.
The California-based influencer, 35, collapsed at home and was found by her husband, Austin, according to a GoFundMe page established by her sisters Nicole and Nicelle.
James was rushed to the emergency room, where doctors performed an emergency C-section to deliver her daughter — and performed brain surgery at the same time for the "severe brain bleeding and injury" caused by the ruptured aneurysm.