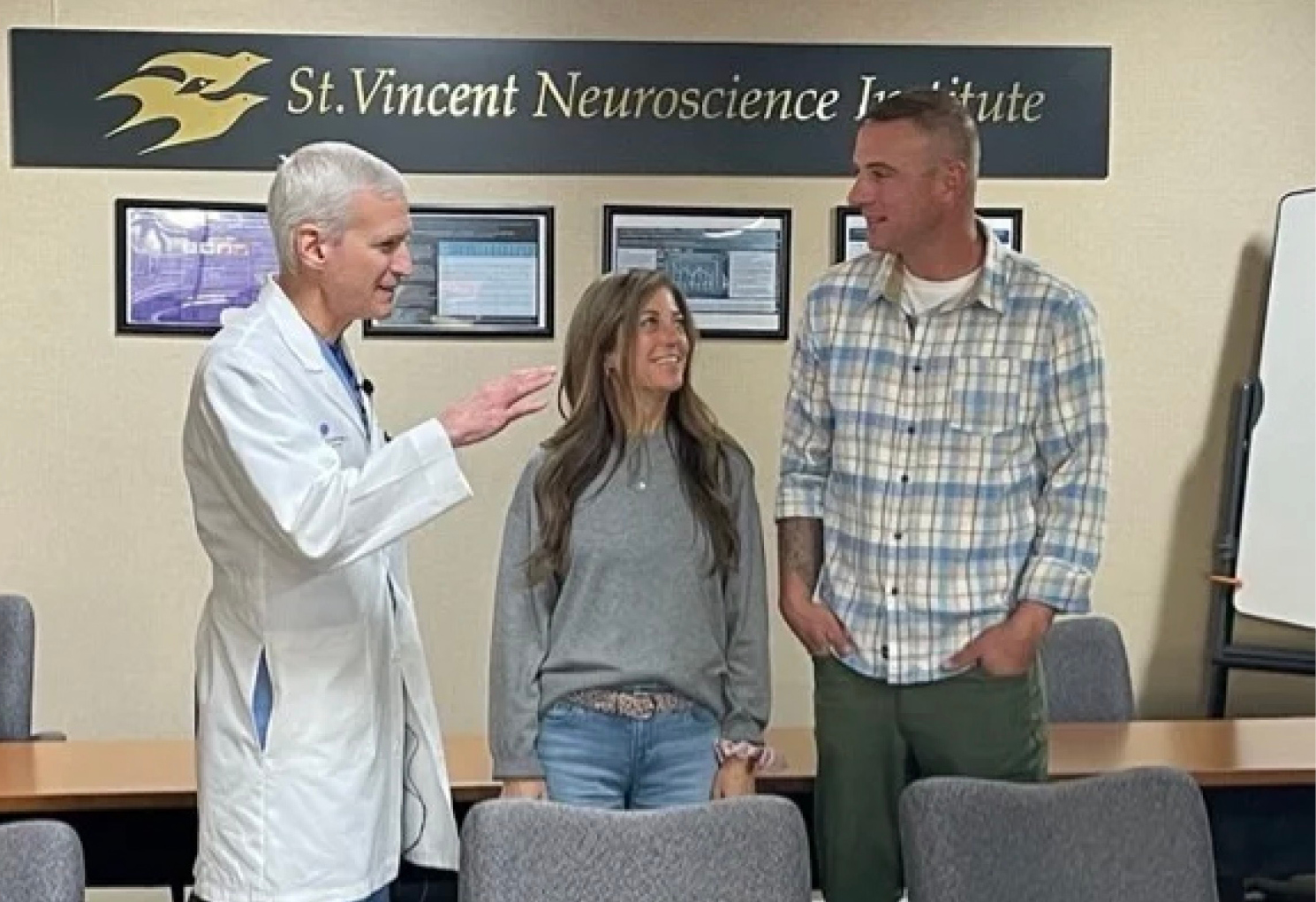 INDIANAPOLIS (WISH) — A Hancock County couple is sharing their 'one of a kind' medical story. Both had brain bleeds and brain surgery, and both are lucky to be alive.
Nick and Carrie Kleiman look like the picture of health. He is a firefighter and she is a flower farmer. They're in their 40s, now able to walk into a hospital themselves and laugh.
"We have good – bad luck Nick likes to say," Carrie said with a laugh. "We have bad luck, but it ends up good."
It all started nine years ago when Nick suddenly passed out, and then woke up to the worst headache of his life.