Resources for Those Diagnosed with a Brain Aneurysm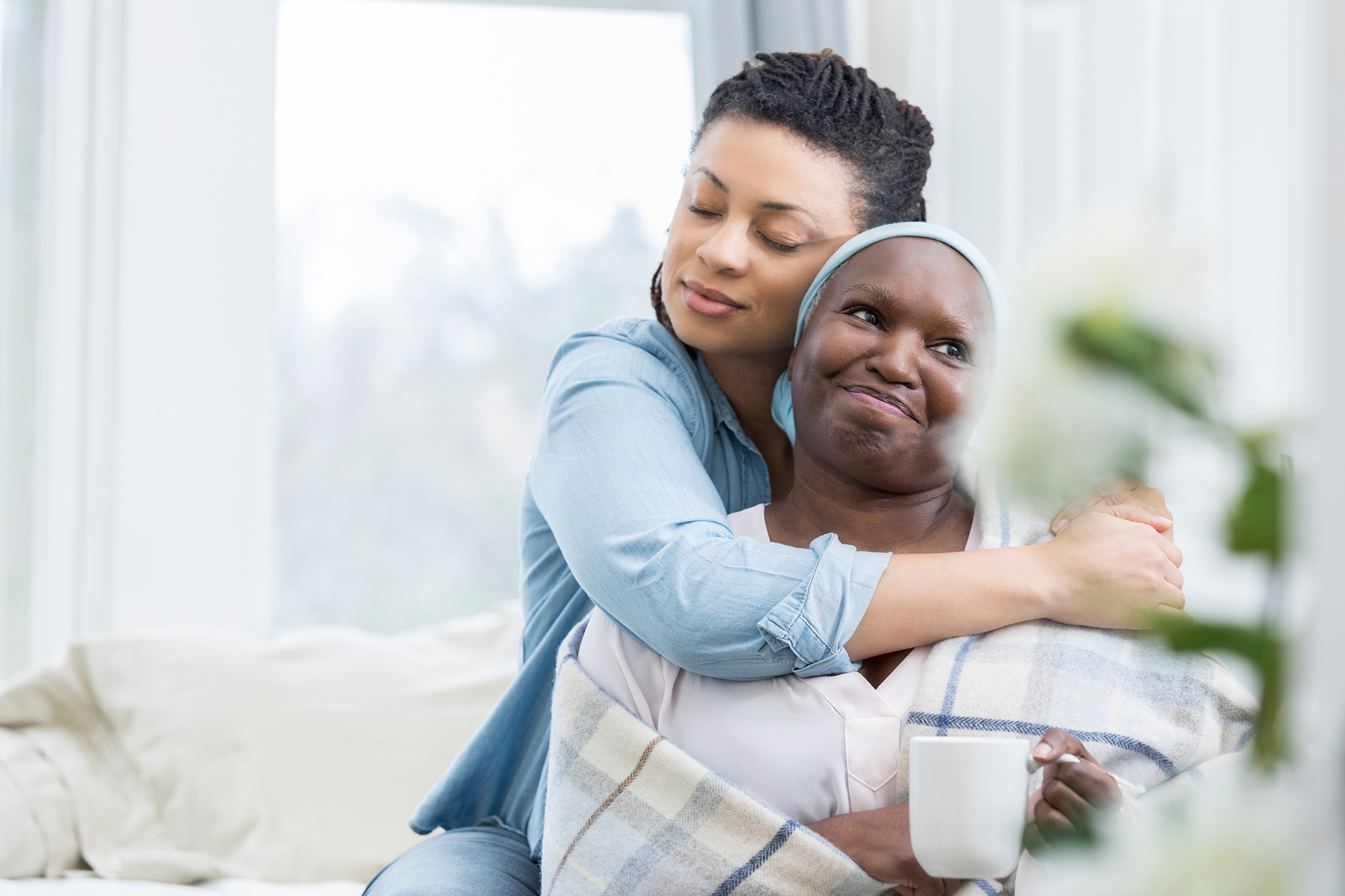 We Wish You Didn't Need to Join Us Here…
But, you've come to the right place. Since 1994, Brain Aneurysm Foundation has served as a much-needed and much-utilized resource for individuals diagnosed with brain aneurysms, as well as for their loved ones and caregivers. In fact, close to 1,000,000 people visit our website annually. We hope this reinforces that you are not alone – not only because of the beneficial information we believe you'll find here, but because of the knowledge that, on a daily basis world-wide, a significant number of individuals are searching for answers, hope, and support.
Newly Diagnosed?
If you or your loved one was recently diagnosed with a brain aneurysm, we know that your head is spinning with lots of overpowering thoughts and unanswered questions about what both the immediate future and longer term might look like. It's very common to feel quite anxious, as well as depressed about the fact that your life has suddenly changed.
Long Time Survivor or Caregiver?
Even if you or a loved one has been living with the side effects of a brain aneurysm for a number of years, we understand how much you grieve your pre-brain-aneurysm life. We strive to offer a welcoming place where you'll feel understood and seen by us, as well as by others struggling with similar challenges. Whether you're a brain aneurysm survivor or caregiver, we believe you'll benefit from visiting our website.
Grieving a Family Member or Concerned About Familial Risk?
Perhaps, you've visited us today because a family member is living with the side effects of a brain aneurysm. Or, you very sadly lost a mother, father, or sibling to a brain aneurysm. We believe you'll find comfort in frequently visiting our site to:
get updates on new diagnostic tests, treatment, and research
discover how you can help us create awareness of, or promote research for, this devastating condition
Have questions about your genetic risk of having a brain aneurysm?
Treatment for Your Type of Aneurysm
Brain aneurysm diagnoses fall into two broad categories – unruptured and ruptured. Regardless of the category within which you or your loved one fall, and whether you're waiting to hear about initial or next treatment steps from a healthcare provider, or treatment is already underway, you'll likely benefit from understanding how your particular brain aneurysm may be treated.
Your Recovery and Managing Side Effects
As you or your loved one may already be learning, recovery from a brain aneurysm requires great grit and determination and can be very slow moving. You and your loved one may regularly find yourselves feeling frustrated by the pace of recovery, and the fact that recovery may not be linear, i.e., that there are days when you feel like you're taking steps backward vs. moving forward. Know that we and others who visit this site feel your physical and emotional pain.
Get answers to common questions asked by patients and caregivers about recovery and dealing with the mental and physical side effects of brain aneurysms and/or learn more about what to expect during recovery.
How to Best Support a Patient or Caregiver
Wondering how you can offer meaningful support to a brain aneurysm patient or their caregiver? See our ideas for immediate and longer-term actions you can take to positively impact both patients and caregivers in the short and long terms.
Why You Should and Have Reason to Remain Hopeful
Regardless of the nature of one's serious illness, years of ongoing research indicates that caregivers and patients who remain optimistic during all phases – pre-treatment, treatment, post-treatment – tend to have more positive physical and emotional health outcomes. On a more tangible and practical note, ongoing research related to diagnosis, treatment and more, such as that outlined in publications on BAF funded research, provides every reason to stay hopeful.
Reap the Many Benefits of Staying Connected
Regardless of whether you're dealing with your own brain aneurysm diagnosis or that of a loved one, struggling with the emotional and physical challenges of a serious health condition can feel very isolating and lonely. It's hard to witness family members, friends, and neighbors going about their daily lives when your own daily routine has been upset due to medical treatment and symptoms keeping you from pre-diagnosis activities.
It doesn't matter what stage of diagnosis or treatment you're in, or whether you're a patient, caregiver, or someone concerned about family brain aneurysm history. The scenario described above reinforces why it's so important to both your mental and physical health to be and feel connected to others who are experiencing the same concerns and loss – whether it be loss of a loved one, or simply the loss of a former routine or ability to participate in a favorite activity.
Connect With Us
We're here to serve as a trusted and knowledgeable resource throughout your brain aneurysm journey.
Connect With Others Facing Similar Challenges
When you or a loved one is dealing with life-changing illness, it can feel like no-one understands and/or believes what you are going through. In addition, you may question if the symptoms or emotions you are experiencing as either a patient or a caregiver are normal. We suggest you read some of the personal stories found on our site. You'll be sure to find a story that resonates with you and helps you understand that the thoughts and experiences you are having are not unusual for someone living with the impact of a brain aneurysm.
Want and need an opportunity to receive acknowledgement that you're understood?
Be Your Own Best Advocate by Staying Informed
Whether you're a patient or caregiver, the best way to make sure you're aware of the latest treatments and research from which you might benefit is by reading publications written by, or attending virtual or in-person events whose speakers are brain aneurysm subject matter experts. These experts include healthcare providers, medical researchers, and more.
And, since Brain Aneurysm Foundation is considered to be the only comprehensive resource for brain aneurysm information, as well as a leader in supporting better brain aneurysm diagnosis, treatment, and outcomes, you'll want to regularly visit our news page – a constantly updated, centralized collection of articles addressing important break-thrus in brain aneurysm diagnosis and treatment protocols, as well as inspirational articles addressing other brain aneurysm innovations or success stories.
Support Our Efforts to Support You or Loved Ones
Each and every staff and board member at Brain Aneurysm Foundation is passionate about and committed to improving the lives of brain aneurysm patients and caregivers, but like you, we can't go it alone. Together, we can all achieve more. You can help by:
1 IN 50 PEOPLE IN THE US HAS AN UNRUPTURED BRAIN ANEURYSM

Join us in our effort to offer help, hope & support