Kristen's Legacy of Love Chair of Research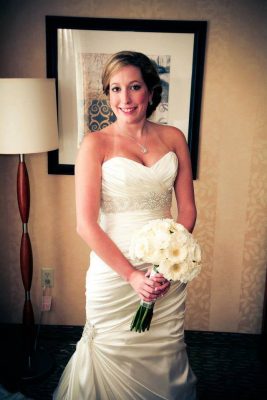 Kristen Shafer Englert passed away in November 2013 at the age of 25, as a result of a brain aneurysm, just weeks after bringing her first child, a beautiful baby boy into this world. Kristen was a devoted wife, mother, daughter, sister, aunt and friend. She was a beautiful person inside and out. She touched the lives of many people in so many ways. Kristen loved children, and children loved her. She was a dedicated teacher, always putting kids first. She was thrilled when she found out she was going to be a mom. Sadly, Kristen would only get to experience motherhood a few short days, but her legacy lives on with her son and with all the people she has touched. We, her family are committed to always remembering Kristen's Legacy of Love.
On May 18, 2014, together with the Brain Aneurysm Foundation, we hosted the 1st Annual Kristen's Legacy of Love 5k run/1mile walk in Seaside Park, NJ. Many came together to remember beautiful Kristen while supporting the cause of brain aneurysm awareness and research. It was a very special day in the midst of this tragedy.  With over 300 registrants, 16 corporate sponsors, many online campaigns and contributors, and our race day volunteers, this event was very successful and raised $20,000, forming the Kristen's Legacy of Love Chair of Research. Our hope is to continue grow this race annually and to increase awareness about this devastating disease so that no other family has to suffer such a tremendous loss.