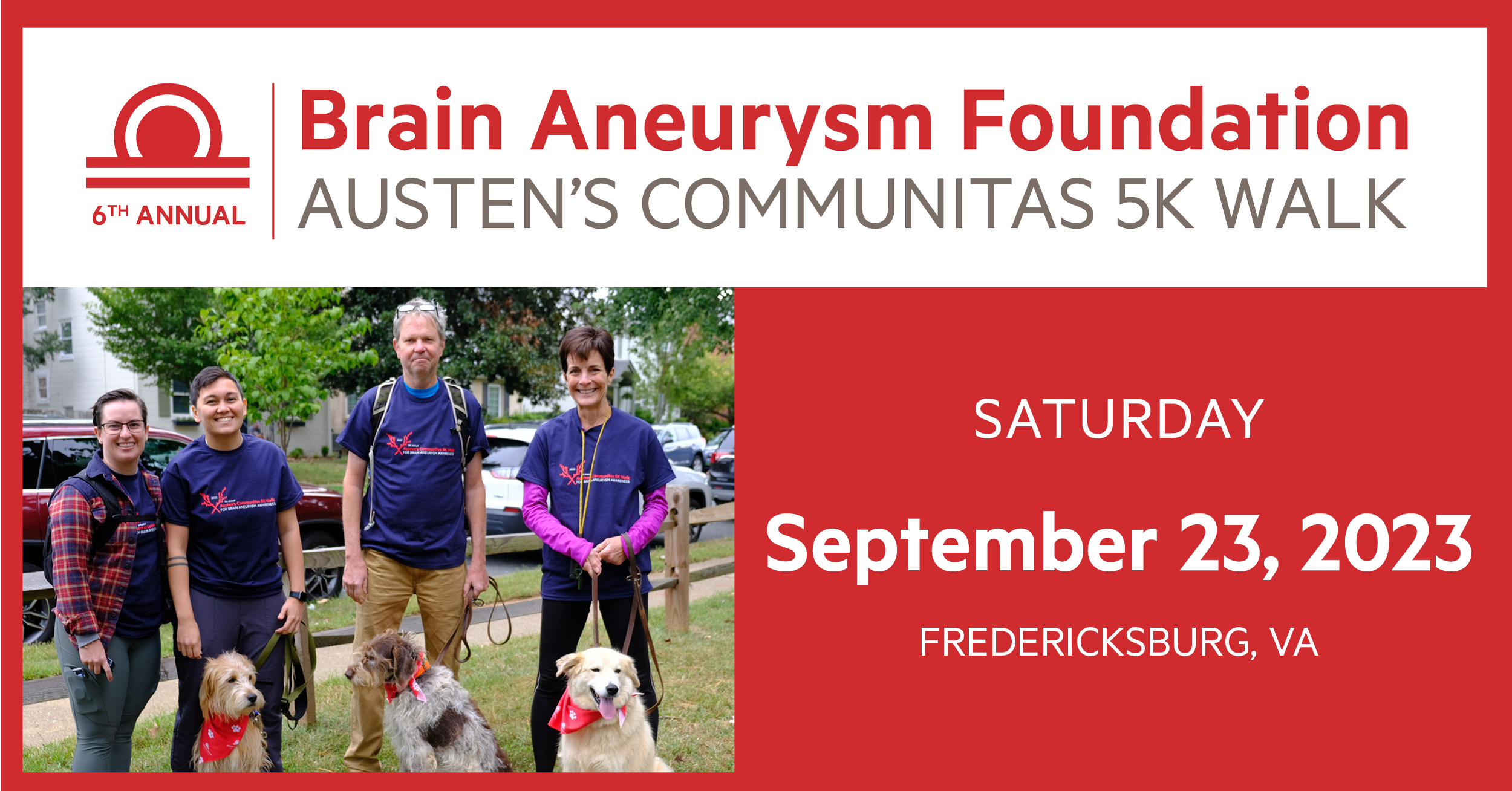 The Austen's Communitas event supports the Brain Aneurysm Foundation with the funds to continue to create education and awareness materials, run support groups nationwide, and enables the brightest minds in the neurological field to continue their vital research. The generosity of participants, donors, sponsors and volunteers of this event, contribute to our mission to help save lives and improve outcomes for survivors.
TIME
Registration: 9AM
LOCATION
Memorial Park – 1401 Kenmore Ave, Fredericksburg, VA
Austen's Story
Austen passed away suddenly from complications of a massive ruptured brain aneurysm on September 24, 2016, at the young age of 23. Up until that time Austen had seemed completely healthy, eating healthy foods and exercising daily. There were no outward signs that a brain aneurysm was present. Her loss has been devastating to her friends and family. Our goal is to raise awareness and funding to further the study of this awful medical condition that affects so many people, and to support other families that have had similar experiences. In keeping with Austen's belief in Communitas, an idea that when people go through an experience together a special bond is created, please come out and support this worthy cause that both honors Austen and supports brain aneurysm research.
2023 is a new year and a fresh start! The registration fee for walkers, runners and virtual participants ages 18+ is $35. Children under 18 are free. Those who raise a minimum of $100 (inclusive of the $35 registration fee) will receive an event t-shirt. This new fundraising model allows us to expand our network, reach new audiences and spread critical brain aneurysm awareness even further. Every donation made is another possible life saved from the devastation caused by brain aneurysms!